Learn how to book luxury clients with ease

From three of BRIDES + Martha Stewart Weddings Best Wedding Planners in America, we'll show you exactly how to attract dreamy high end clients who pay top dollar premiums while you garner local, regional and national attention running the most profitable, joyful and thriving creative business, EVER.
Get started now
Ready to change your business and change your life?

After implementing the learnings from our content you can expect:
To have doubled, tripled and even quadrupled your prices and book luxury clients with ease
To enjoy and savor your life on your own terms by working less, making more and being a more fulfilled version of yourself
To garner the confidence and mindset necessary to become a tastemaker, thought leader, artist and visionary
To be invigorated, inspired, renewed and refreshed in both your business and personal life
To have cracked the code on what it takes to book and serve luxury clients no matter your discipline or years in the industry
Here's how you make it happen:
Educate | Empower | Encourage
The Learning Library 
A proven roadmap with weekly Q+As, a myriad of resources and an opportunity to learn at your own pace. Featuring over 130 episodes and 170 hours of content from heavy hitting luxury planners, designers, stylists, photographers, videographers, floral designers, stationers, hair and makeup artists, brand consultants and more
Learn More
What is the Educate | Empower | Encourage Learning Library?
What does my subscription include?
How often is content updated?
I've been in business a long time, is this really for me?
I just started my business and am still a newbie, can this benefit me?
"Since joining last year, I have revamped my entire business model and implemented everything I've learned. Let me tell you guys, this stuff freaking WORKS. I finished out the year with five 10k+ bookings. I'm over the moon to be considered for planners and their clients at these investment rates, and I can't tell you how much gratitude I have for these trainings."

Katie York, Katie York Photography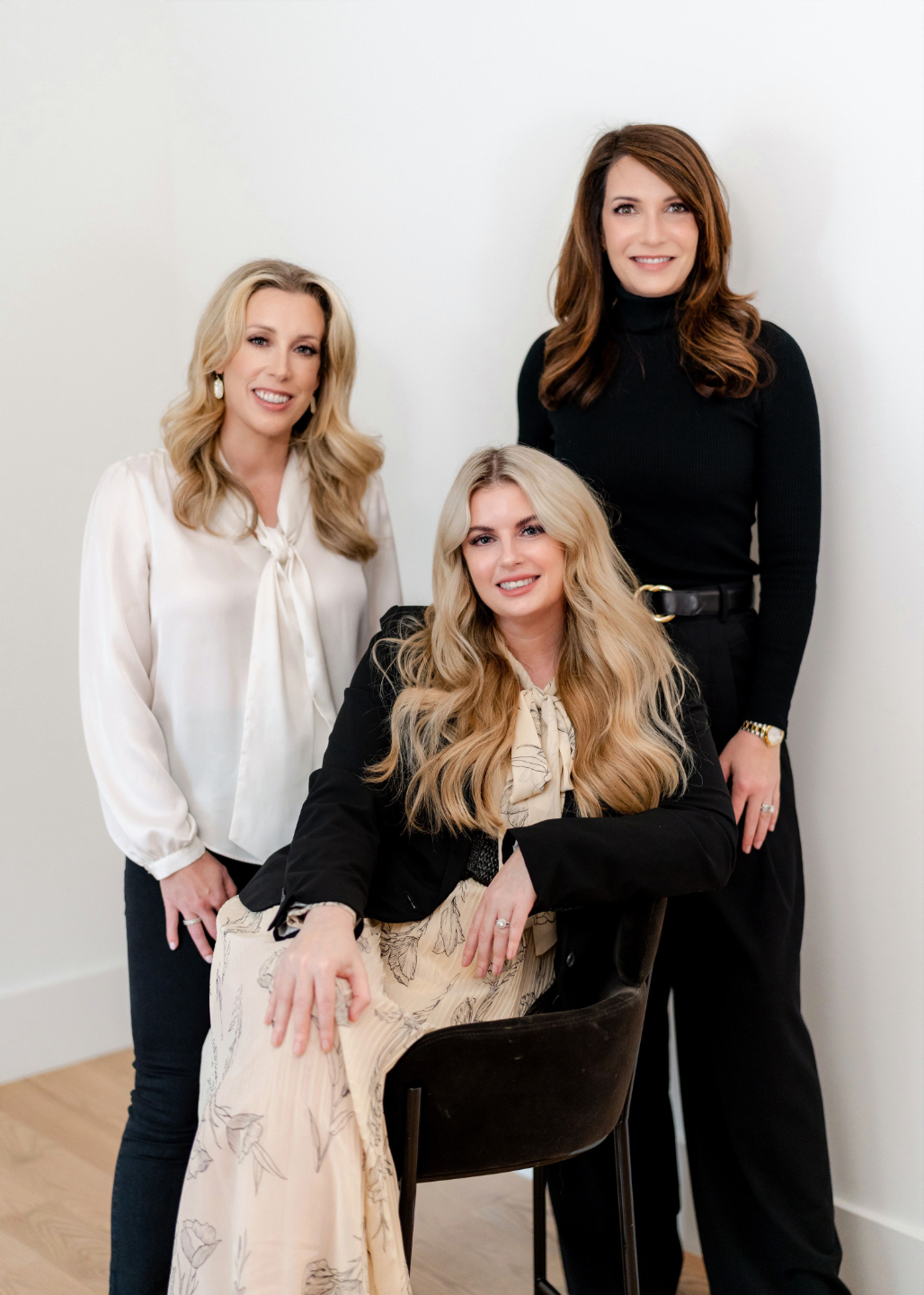 Meet your coaches:
Courtney, Julie and Wendy —
Three award winning luxury wedding planners
Described as fierce, fun and fabulous - we're the real deal and the ultimate trifecta to impact, uplevel and grow your wedding business. With formal backgrounds in marketing, sales, public relations, and live television production we've grown and established our businesses for long term sustainability and profitability. You can finally feel confident in achieving your goal of booking and serving luxury clients with ease. From how to work with luxury planners and what they want to why you're losing out on business by NOT charging enough; you'll learn everything you need to run a thriving, profitable and sustainable business. We know, because we've followed and implemented these exact same strategies and principles ourselves (and so have our students) and they WORK.
Learn More About Us
Everything you need to build a wildly successful luxury wedding business
This is possible for you, too. We promise! And we know because we've implemented these exact same strategies, processes and structures in our own businesses. With FULL TRANSPARENCY and NO FLUFF, we're ready to educate, empower and encourage you on your journey.
Learning Library Ultimate Access
Secure your entry to all of our 130 episodes that clock in more than 170 hours of training in our highly regarded learning library. Each week, new content is added. You'll also receive access to several of our recommended and valuable resources such as our Investment Guide by Tiers, Brands Our Clients Love, Industry + Productivity Resources, Must Read/Watch/Listen list and so much more. Gain access to our Learning Library for life!